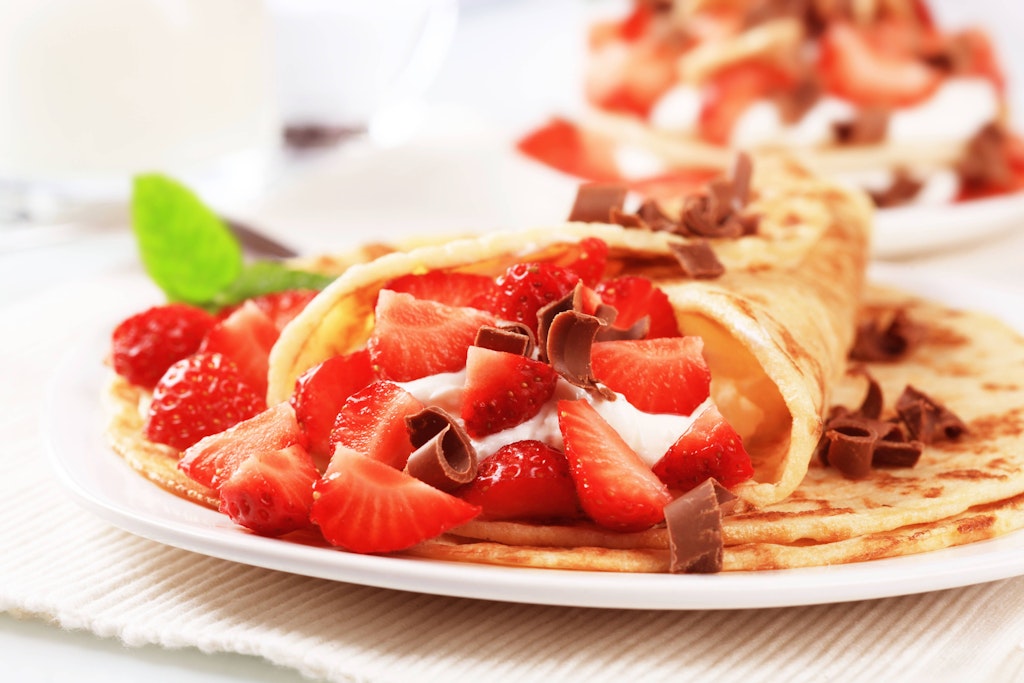 Berliners call them pancakes. In the rest of the country they mostly say pancake. In the US, the pancakes are often eaten for breakfast, in Austria the pancake is more likely to be served with dessert in the evening. And in this country, the pastry with the many names is also extremely popular – and usually comes on the table as a sweet main course.
Also read: The original Polish apple pie according to great-grandmother's recipe – quickly made and so tasty! >>
Also read: Grandma's original East Prussian plum cake – everyone will love this delicious recipe! >>
Pancakes with cinnamon and sugar are the classic. But it can also be a bit more sophisticated. With strawberries and cottage cheese, it becomes a real treat. We have a simple recipe for you that can be implemented very quickly.
By the way, you can fill pancakes with savory fillings or enjoy them sweet, as in our recipe. It doesn't get much fresher and creamier than with our strawberry and cottage cheese filling. Try it!
Pancakes with strawberry curd filling – the recipe
What you need (for four servings):
For the filling: 500 grams of strawberries, 250 grams of cream cottage cheese, 4 tablespoons of sugar
For the dough: 125 grams wheat flour, 2 eggs 1/2 liter milk, 2 tablespoons melted butter, salt
Besides that: Butter for frying, a handful of chocolate shavings for decoration
This is how it is done:
Clean and wash the strawberries. Keep about a third aside and cut into quarters. Puree the remaining strawberries in the blender and mix them thoroughly with the cottage cheese. Then stir in the sugar and carefully fold in the chopped strawberries.
For the dough, use a whisk to mix the flour with the eggs and milk. Then add the melted butter and salt to the bowl and mix well again.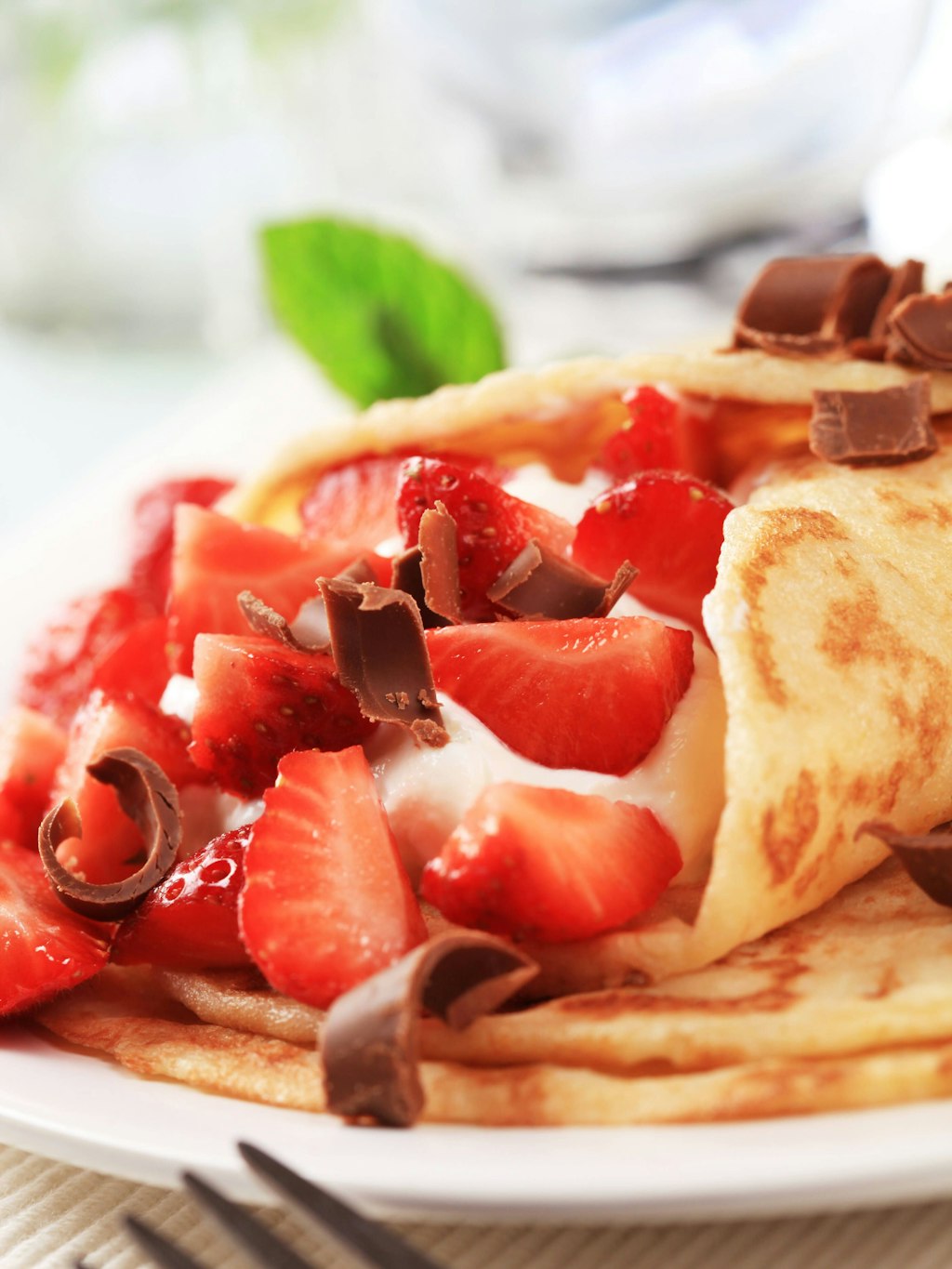 Heat a little clarified butter in a medium pan and bake 4 pancakes one after the other over moderate heat, which you then keep warm in the oven.
To serve, place one pancake on each plate and top with a quarter of the strawberry mixture. Then beat the pancakes together. Sprinkle some chocolate shavings on top and serve immediately.
We wish you a good appetite!