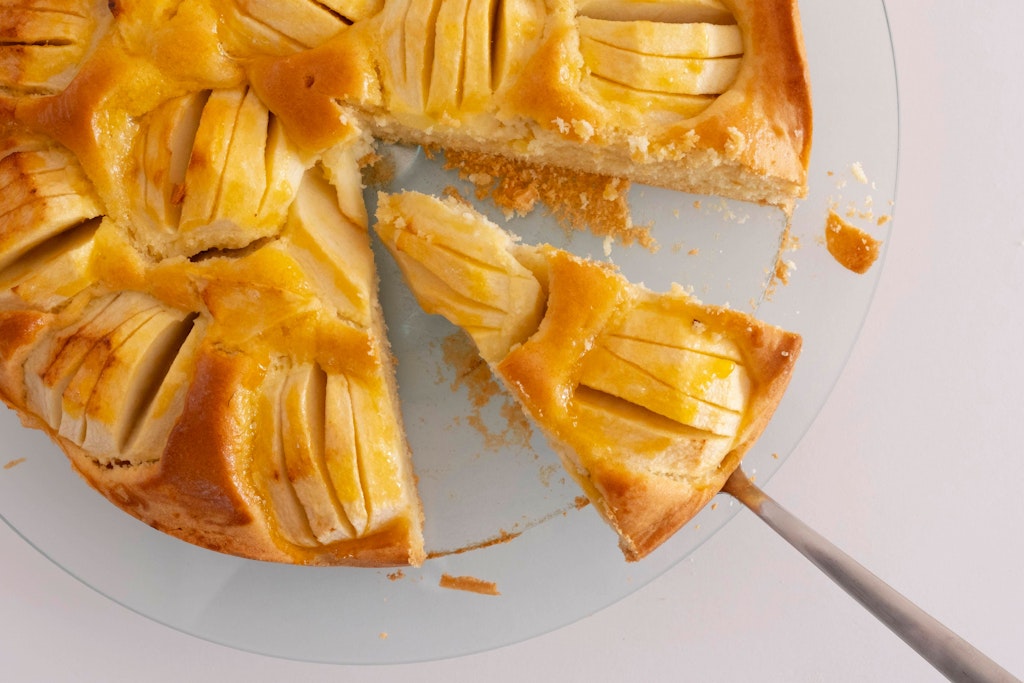 It's a problem everyone is familiar with: spontaneous visits for coffee are announced at the weekend – but what should be on the table for family or friends? A real lightning recipe is needed…and one that everyone likes the best. Try it with this turbo apple pie: the dough comes together in no time – and after it's baked, this cake tastes delicious with a dollop of freshly whipped cream while it's still warm. Here come the delicious instructions for the quick cake.
Also read: Delicious recipe for banana bread: sweet, airy, juicy! This is how the ingenious leftover recipe succeeds in no time in your own oven >>
By the way: Of course, no one has to wait for visitors to come – this apple pie is also delicious to drink coffee in between. Because it tastes so good and fluffy that it is quickly snacked away even without guests. If you want to pimp it up a bit, serve it with a scoop of vanilla ice cream and a dollop of freshly whipped cream. Here comes the recipe.
Also read: Recipe for an ingenious instant cake: This is how the fastest strawberry cake in the world works! With custard cream and sweet frosting it is so delicious… >>
Recipe for apple pie: You need these ingredients
You need: 4 apples, 200 grams of flour, 3 teaspoons of baking powder, 1 packet of vanilla custard powder, 1 packet of vanilla sugar, 3 eggs, 150 grams of butter, 50 milliliters of milk, cinnamon to taste
Now also read: Amazing recipe: 7-cup ham, egg and potato salad! This salad is perfect for the barbecue >>
Here's how it works: Place the flour in a large mixing bowl. Add the custard powder, baking powder, sugar and vanilla sugar and mix well. Then add the eggs, the butter (it must be soft!) and the milk and beat everything with a hand mixer or in the food processor for four minutes until fluffy. The dough should be really fluffy.
Also read about this now: Cakes without baking! Yummy recipe from Grandma: This Philadelphia lemon cake is super quick to make… you'll love it! >>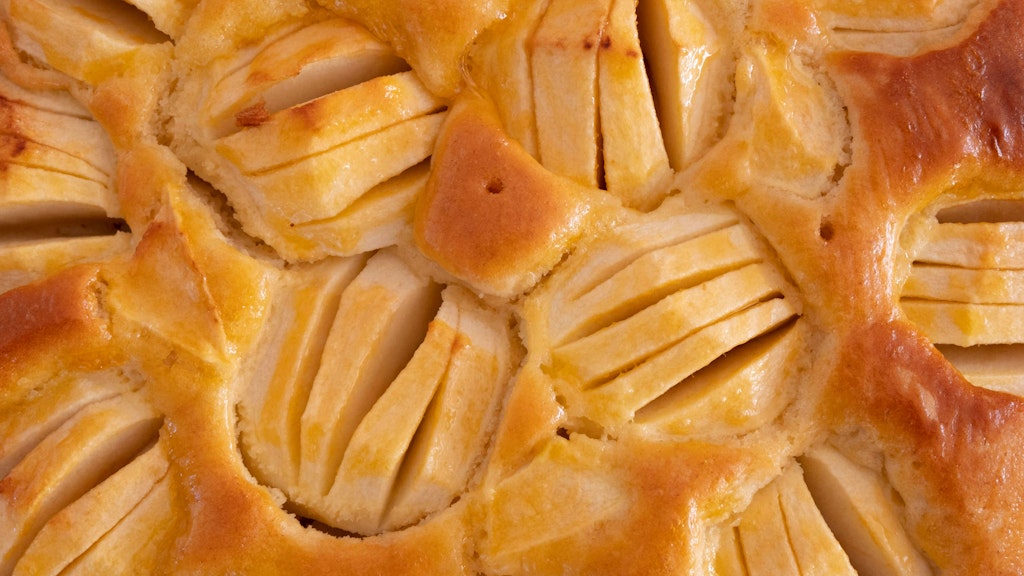 Now read: Disgusting story: THIS is why Daniela Katzenberger hasn't worn her wedding ring for years! >>
Line a spring form with parchment paper and fill in the batter. Smooth the oven and preheat to 180 degrees top and bottom heat. Peel the apples, cut in half, remove the core and cut each half of the apple several times. Then press the apple halves, flat side down, into the batter. Place the cake in the oven and bake for about 35 minutes.
If you want, you can also cut the halved apples into wedges and spread them on the cake. It also gives the apples an extra kick if you rub them with a mixture of vanilla sugar and a little cinnamon before they go on or in the cake. The cake is delicious while still warm – but of course it can also be prepared to drink coffee. Enjoy your meal!
Read now: So juicy and deliciously creamy! Nice recipe for Donauwelle – the delicious cake classic >>
What apples do you use for apple pie?
There are many types of apples in the supermarkets – the basic rule here is: Anything that tastes good is allowed! However, some apples are particularly suitable for cake creations. The sweet and sour Jonagold or the fruity and very aromatic Boskop are perfect for sweet treats.
You can also read about this now: The quick Sunday cake like in the GDR: Do you still know LPG cake? This recipe is a hit – and so quick to make! >>
But the Elstar and Cox-Orange varieties also fit well. The choice also depends on the texture you want to achieve. Boskop and Elstar, for example, become a bit creamier when baked and may even fall apart. However, Braeburn brand apples remain al dente and chunky.